---
Det här är en blåflox (Phlox Divaricata) som heter "Clouds of Perfume" och den doftar jättegott.
Den ska vara blå men när jag såg en vit bland plantorna så tog jag en sån också.
Den blå har en väldigt vacker himmelsblå färg (den blev lite blek på min bild) men den blommar inte riktigt lika storartat som den vita. (eller nästan vit, lite isblå är den kanske)
Jag tycker om den, det blir en ganska låg planta 20-30 cm som sakta breder ut sig hos mig och jag har både flyttat och delat på dem med gott resultat.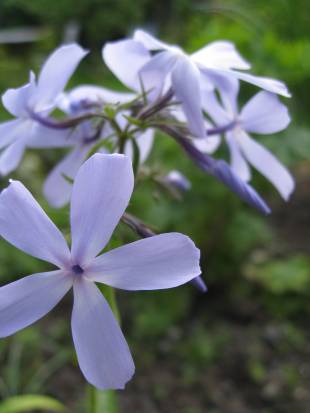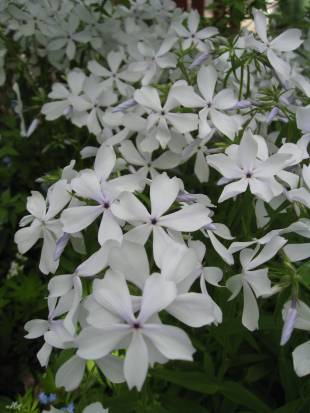 2 Responses to "Moln av parfym"
Åsa! Says:
maj 29th, 2009 at 18:36

Så fin Katarina. Om någon säger flox tänker jag alltid på morfar. Om jag frågade om någon blomma han inte hade kläm på brukade han svara: Det är väl en flox eller nåt:)

Katarina Says:
maj 30th, 2009 at 06:54

Åsa!:Vilken bra lösning!
Leave a Reply